Toyota Safety Recalls
All vehicles are machines made up of several parts that move in perfect synchronism to ensure movement from point A to point B. Safety is also important during this movement, which is why the National Highway Traffic Safety Administration (NHTSA) Roads) and automakers are constantly monitoring vehicles. If problems with seats, tires or other equipment arise from the start, the vehicles will be recalled for replacement or repair of parts. Some of the problems that have been observed with Toyota vehicles in the United States are listed below.
Recall No. 19V319000:
Toyota Motor Engineering and Manufacturing (Toyota) recalled certain Yaris vehicles from 2015-2017 because the side airbag sensor cables in the front doors could tear and corrode, possibly preventing or improper development of air from the front seat side and the Curtain protection caused. Without proper use, these will not help in the event of an accident. With the recall effective June 7, 2019, the front door harness assemblies will be replaced as needed.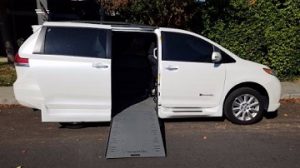 Recall No. 19V410000:
Braun Corporation (Braun) is recalling some 2014-2019 Toyota Sienna Mobility Trucks conversions because their brake lines may have incorrect pipe nut connections, possibly causing a pressure drop in the braking system, which can result in a loss of rear braking force Braun has already notified owners and the recall began on June 25, 2019, requiring owners to contact customer service.
Recall No. 19V503000:
Southeast Toyota Distributors, LLC (SET) is recalling certain passenger vehicles because the load capacity modification stickers on the factory installed floor mats may be incorrect. Without the correct labels, users can unwittingly overload their vehicles and potentially lead to accidents. included here:
2017-2019 Toyota Corolla
2017-2019 Toyota Camry
2017-2019 Toyota Yaris iA
2017-2019 Toyota Sienna
2017-2019 Toyota RAV4
These vehicles also do not meet the requirements of the Federal Motor Vehicle Safety Standard (FMVSS) No. 110, "Tire and Tire Selection". SET has been notifying owners since August 23, 2019, and will provide a corrected day.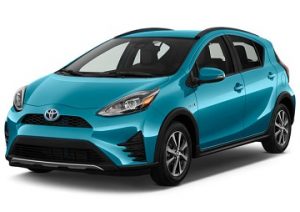 Recall No. 19V491000:
This is a recall for certain 2018-2019 Prius C vehicles due to faulty DCDC converters that may result in the auxiliary battery not receiving power from the converter, which can result in loss of driving. The owner must be notified as of August 23, 2019, the old converter will be replaced with a new one if necessary.
Recall No. 19V318000:
Toyota has been recalling certain Sienna vehicles from 2019 since June 21, 2019, because the passenger door may have faulty welds on the inside that could negatively affect the sensor readings from the bag's airbag. Incorrect sensor values can lead to unintentional deployment or insufficient deployment of the airbags, which increases the risk of injury in the event of an accident. Toyota dealers will replace the passenger door sub-assembly with a new one.