Construction
Gordon Stewart
General Manager
April 23, 2018
The specific reasons behind our showroom re-design
Fact of the matter is that we were due for a re-design since the moment we first constructed this building in 2002. Allow me to explain:
Car dealerships are franchises, similar to McDonalds, and though the business is privately owned, we must comply with all of the franchise requirements in order to sustain the franchise relationship. Those requirements include building design and signage as much as it does meeting market share and customer satisfaction requirements. While there is some flexibility with portions of the final layout and furniture elements, there is often a significant convenience factor in merely rubber stamping the configuration provided from the Manufacturer and benefiting from the architectural work they had already done. That is exactly what we did in 2002. But I confess now that I should not have done that entirely. Toyota has also changed their minds on a few things since then too as I'm sure other manufacturers and Dealers have over the years.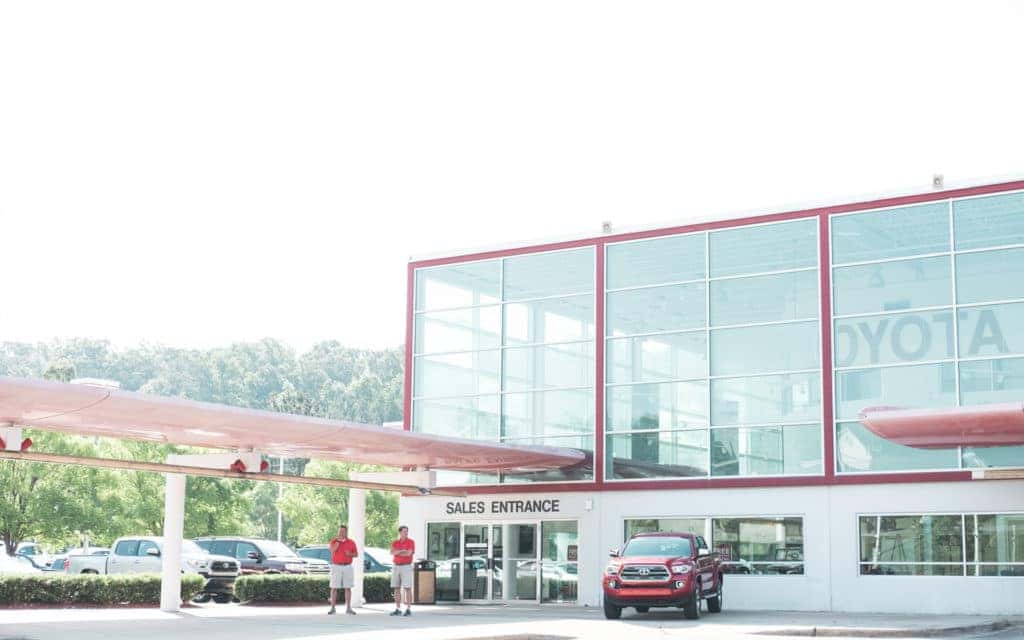 Back in 2002, I really appreciated the new construction and the opportunity to explore a more "open" floor plan design. This meant more non-traditional furniture, high ceilings, intentional lighting and a massive showroom space. My goal was to eradicate the traditional look of assigned sales desks (which inevitably become non-uniform, disorganized, look confrontational and even intimidating to a client). I wanted my salespersons to have the same kind of chair (not better or taller) as our guest chairs, more collaborative seating and have oval shaped tables that don't dictate a feeling of opposing sides. To a visitor, I wanted it to look like it didn't matter where you sat and give a reflect a spirit of cooperation. I didn't want to dictate where the customer sat. That's dictatorial. I'm just glad you are here. Sit anywhere you want. I just want to give you information.
I also wanted to avoid the private closing booths of old which often struck fear in the hearts of even the toughest negotiators. All of that stuff was adversarial. In fact, I was so inspired by the spirit of this approach that I ultimately changed our entire sales process to better synchronize with this new approach to customers. (But that's a story for another day)

However there were some portions of the original design that struck me as odd. There were other elements that genuinely betrayed the spirit I was hoping to achieve. All of the finance managers were placed in the middle of this glorious showroom. The sales managers were also provided their own glass fishbowl but were even more prominently displayed as superior to everyone as they were cocooned by additional privacy panels. This had the effect of keeping them safely behind walls all day which was highly regrettable. In fact, they communicated exclusively with employees through a small window (that was intentionally facing away from the customer seating area.) True story.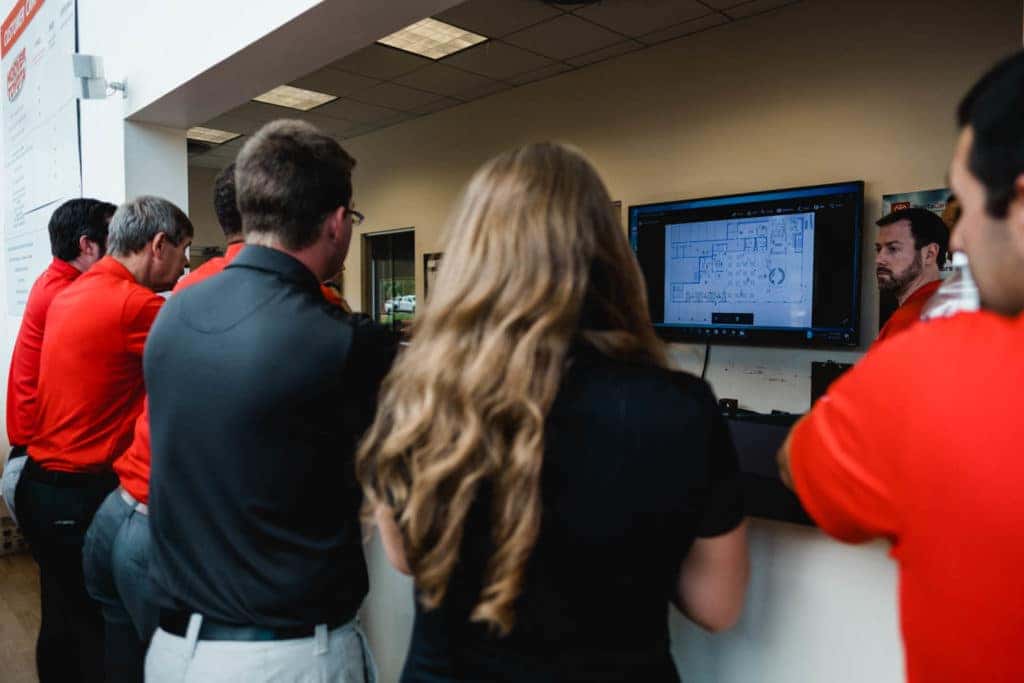 To be fair, this warped approach towards sales manger accommodations reflected the typical paranoias and egos in the auto industry at the time and remnants are still lingering today in some facilities. First, the traditional purchase experience often involved a customer seeking a better deal than the one they initially received. Then, as part of the act, the salesperson would reluctantly offer to go "talk to my manager" about the customer's unreasonable offer. Together, the salesperson and manager, would then conspire privately about their commissionable profit and then return with a small gesture for the customer in an attempt to earn their business. This particular song and dance of negotiation had become a staple in many forms of retail but perhaps most closely associated with new car showrooms. The point is, the manager wanted to discuss profits with the salesperson out of the customers ear shot. Even the architects back in 2002 knew this had to be accommodated in the design and drew it accordingly. (Note: I eliminated all sales commissions shortly after that grand opening because I couldn't stand watching this song and dance either).
Secondly, it reflected another arrogant paranoia that we should design the showroom according to whatever is more convenient to ourselves. The customer's impressions were never considered with the presentation of our managers offices. This design basically permitted our managers to never leave their perch which was clearly their preference. The servants should all have to come to them as they remain on their glorious throne. There were days when they only got up to go to the bathroom and then they would scurry back to their holes like Hollywood stars avoiding paparazzi.
Not only did the center showroom placement of these offices reflect arrogance, it geometrically split the showroom in half which had the effect of making it all appear much smaller. With the showroom split in two, not only was there far less area to maneuver and display vehicles (another missed convenience for the customer), our own staff was divided up with the salespersons located in the front half of the showroom getting the majority of the activity and the other side feeling like the Land of Lost Toys in comparison. It was a Tale of Two Cities for our own staff as much as it was like Lord of The Flies to our customers. What were we thinking?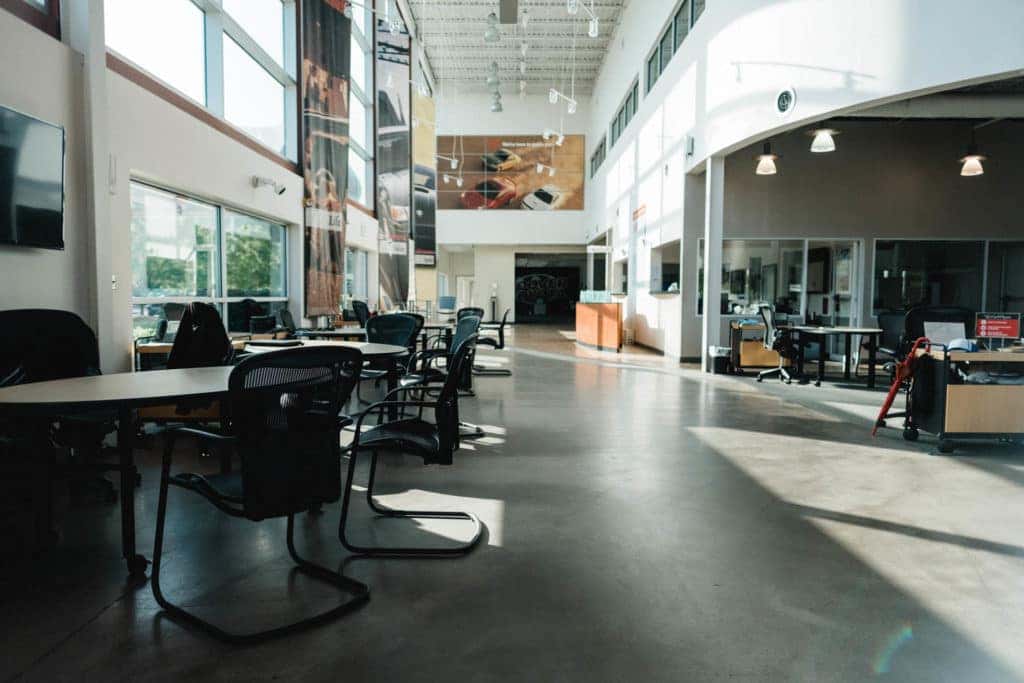 While we made great strides in overcoming some of these self inflicted design wounds over the years and patiently dealt with the remorse, the time for rejuvenation had arrived in 2017. Though we had successfully remained the top volume Toyota dealer in the State over the last 15 years, we needed a clean slate. A mighty rearrangement without adding or subtracting square footage.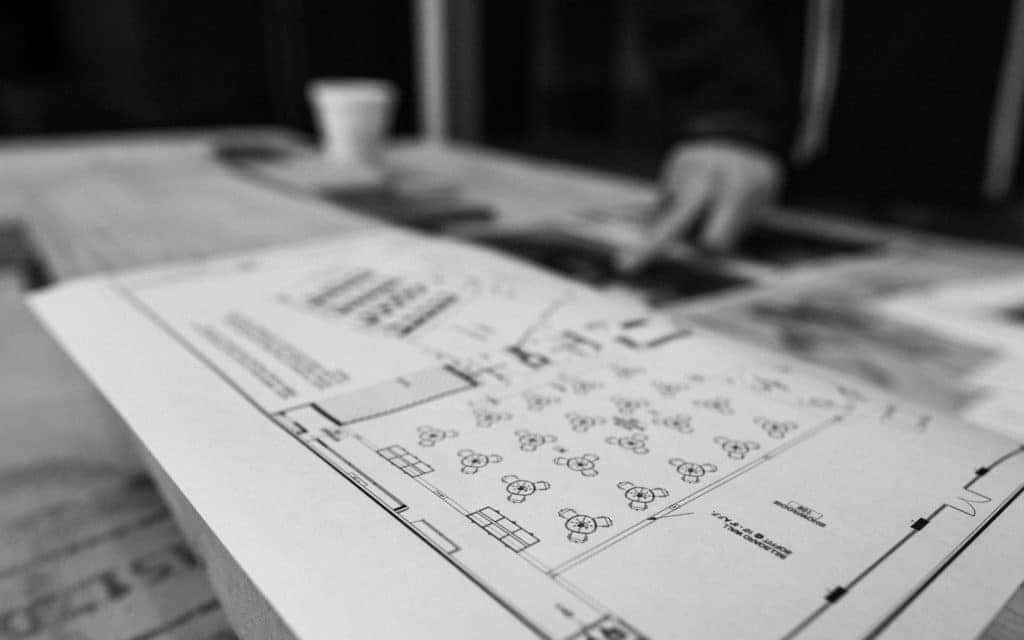 The design goal was simple: just think of the customer. Tear everything down and start over. I found a solid architectural partner in Praxis and was very pleased to work with such intelligent, like minded individuals like Ryan Stancil and Brian Shepherdson.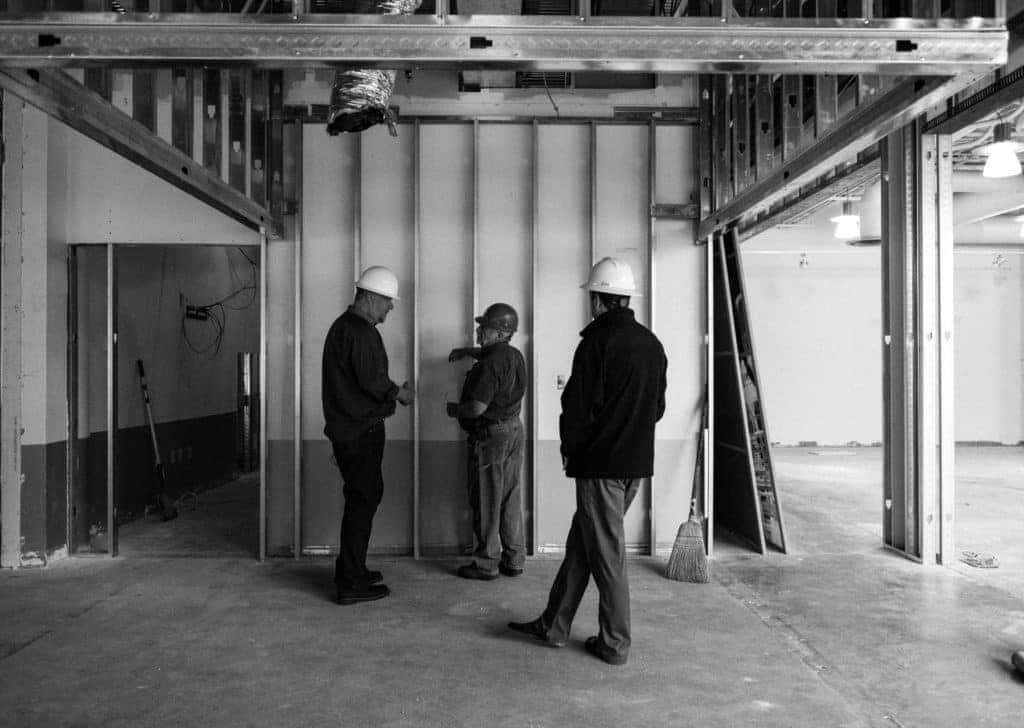 I told our construction partner, Rives Construction (who did an excellent job by the way), that I was probably going to enjoy the demolition more than anything else and I wasn't wrong. It was such a cathartic release that I bare-knuckle-punched a few holes myself before I went home some evenings. It was a pleasure working with Daniel Dillon and Howard Hunn and of course our foreman Ricky was outstanding. (Also pleased to report that all 3 of them bought a truck by the end of the project!) I wore a hard hat for 3 months and proudly gave "demolition tours" to local officials, celebrities and even a member of Congress (Thank you Congressman Gary Palmer)! Saying goodbye to my old blood, sweat and tears was not even slightly sentimental or bitter sweet. Good bye.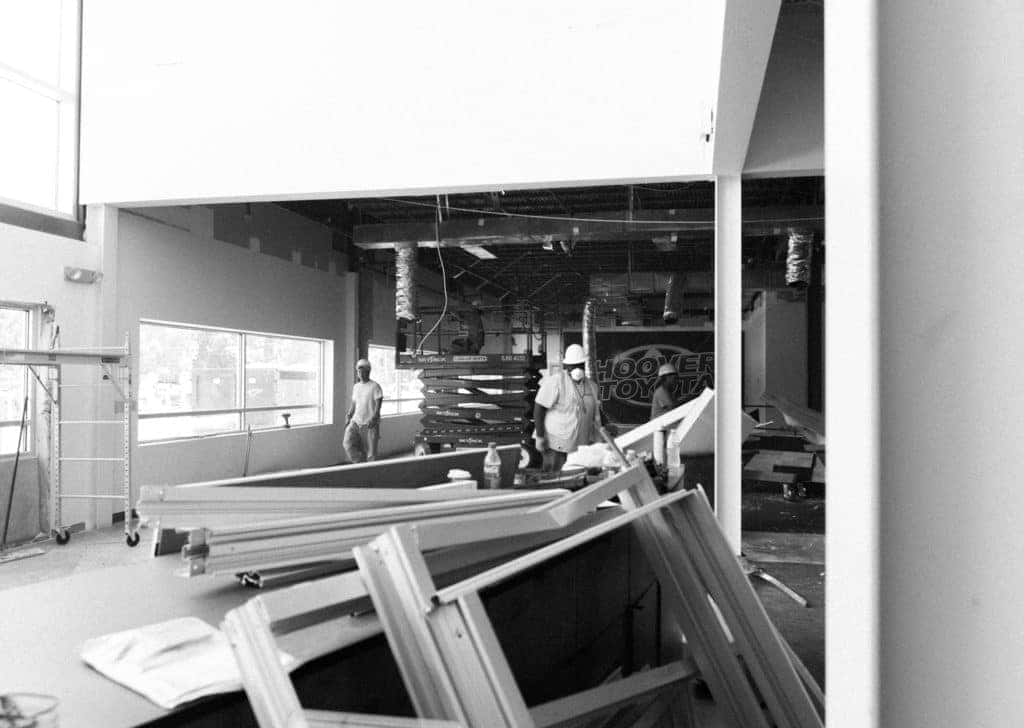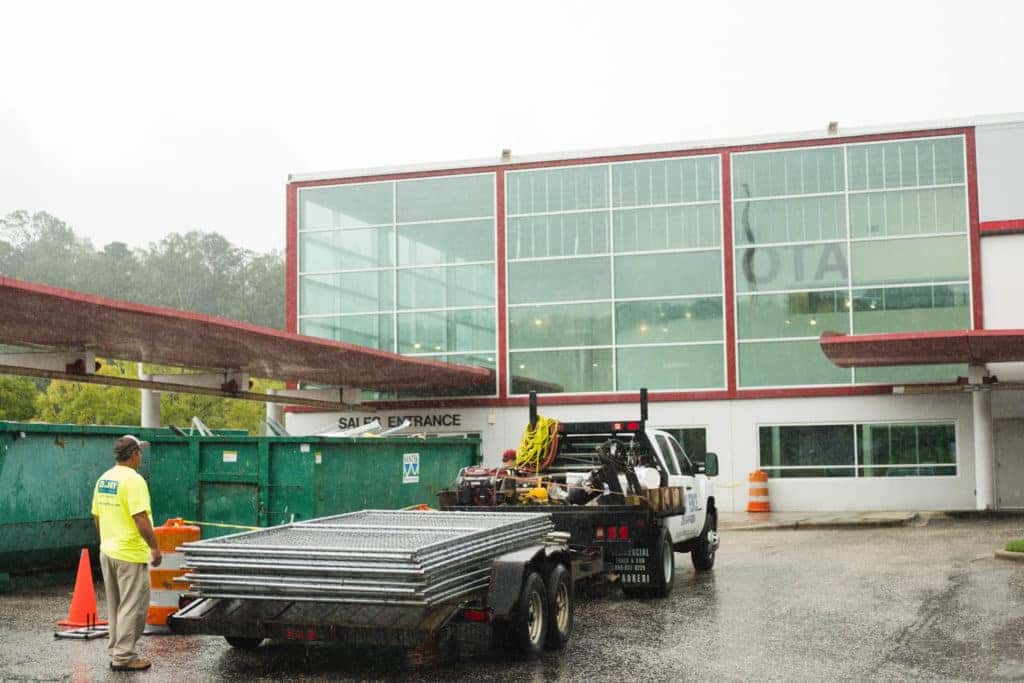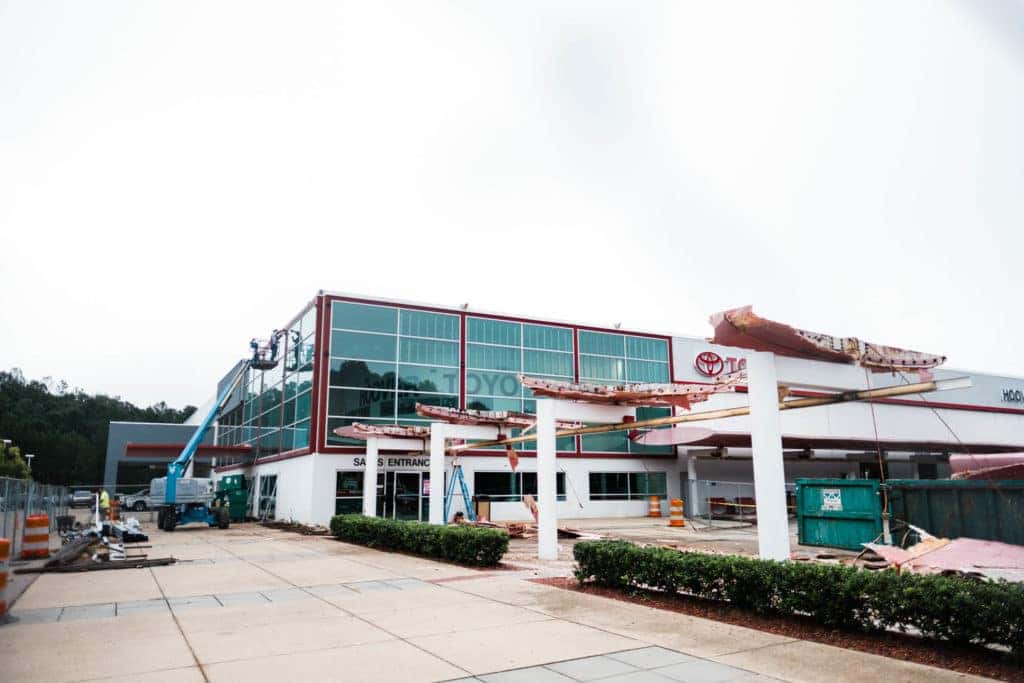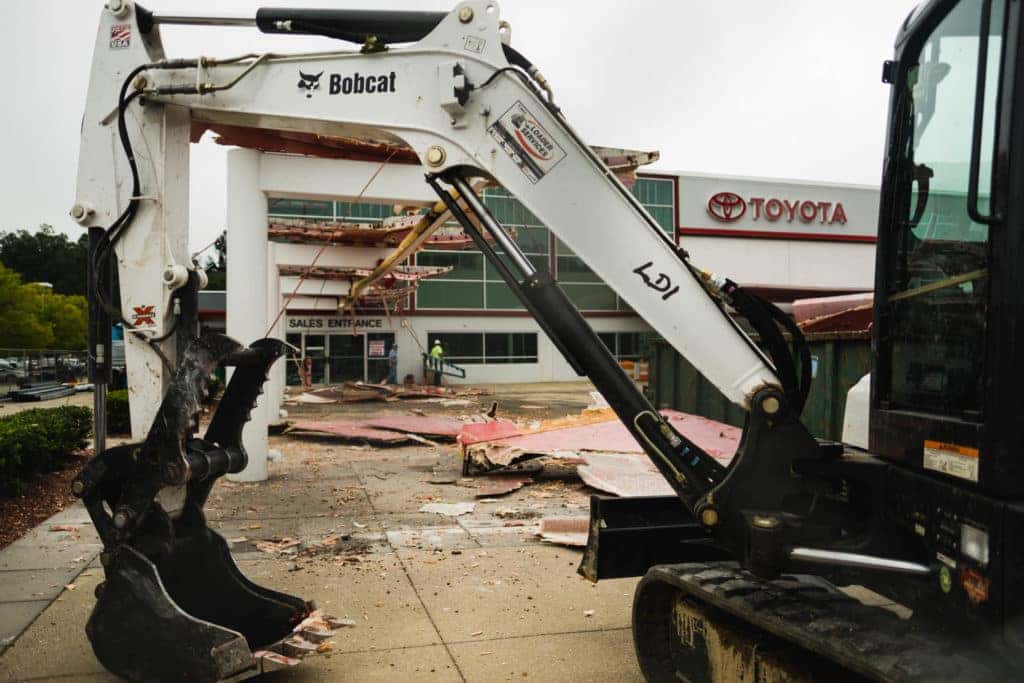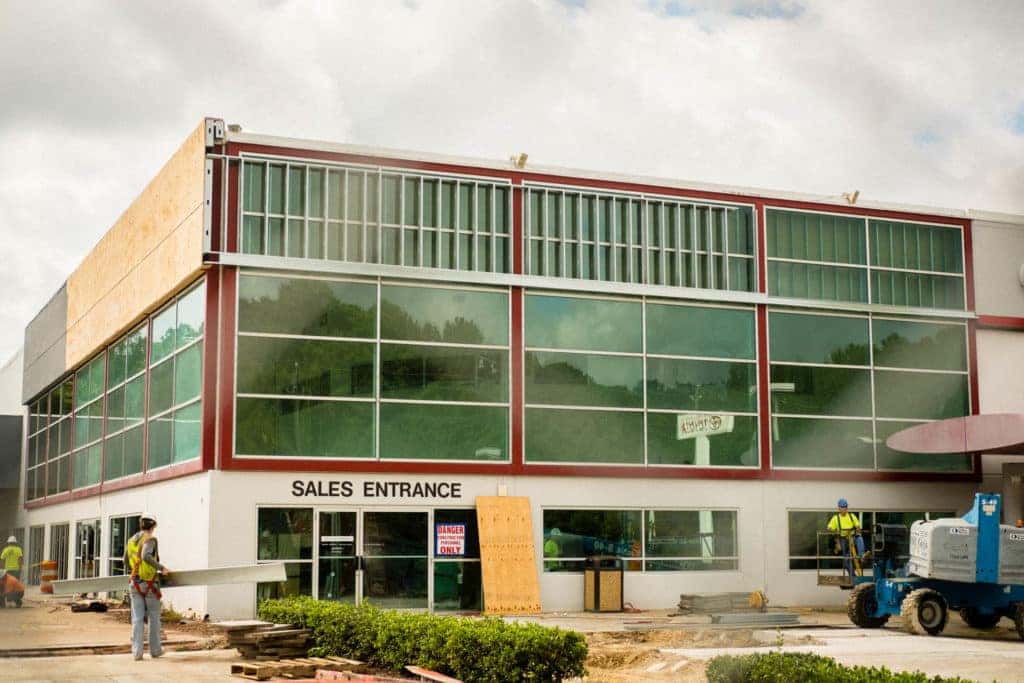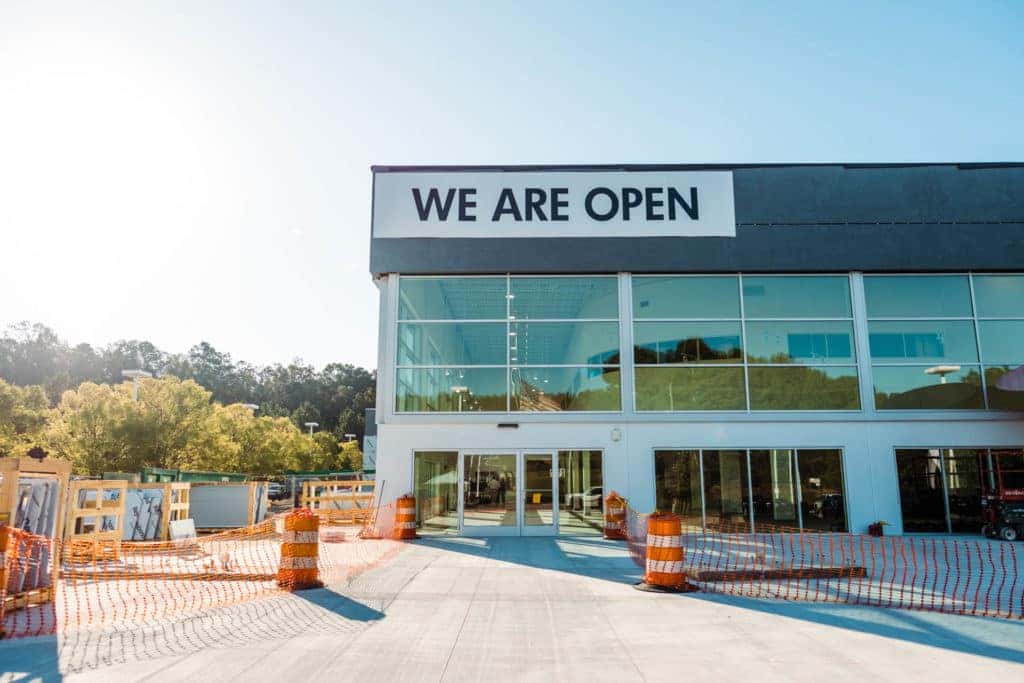 I was certainly relieved to know I had the full support of our distributor and business partner, SouthEast Toyota, and was very glad to know they trusted my commitment to the customer experience. In preparation for this moment, I gathered my handwritten notes which I had collected over the years. Here are some excerpts:
"Upon entering, I want our sales managers to be out in the open and be integral with our grand reception counter. I want this reception to be like a grand hotel lobby but with low counters and 360 degree accessibility like a sports bar with TVs hanging above them. They are the friendliest and first people you see (instead of the last) and they have nowhere to hide and no need for private conversations and greet everyone warmly".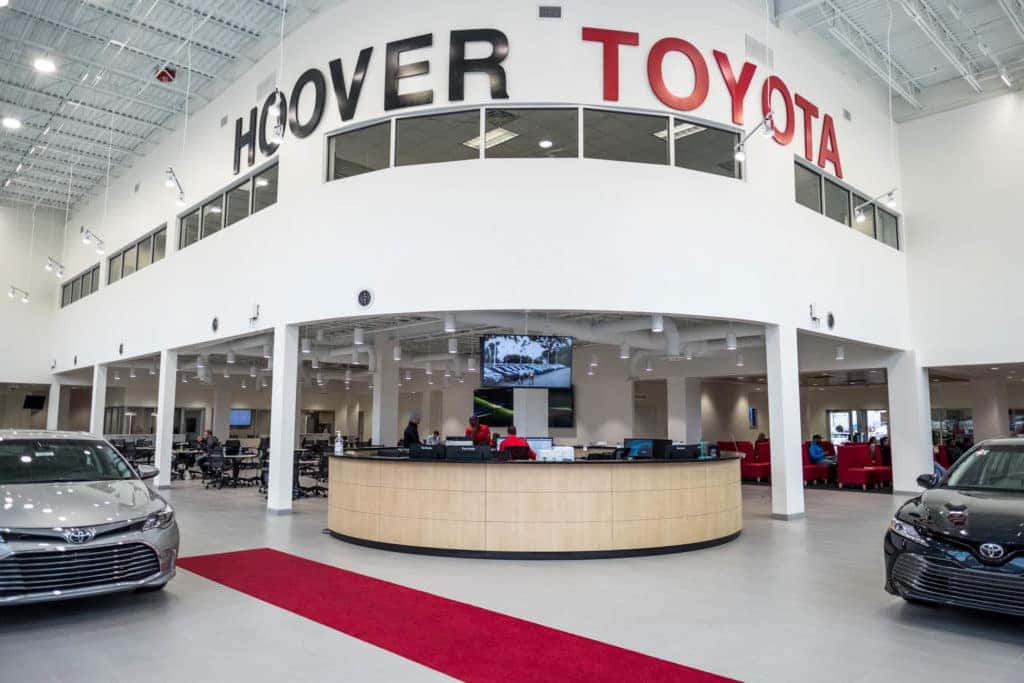 "I want a huge open space for more cars in the showroom and 20 circle shaped tables each with 3 identical chairs. I don't want the tables to have any drawers or phones or computers and look like more like a cafe but they are actually the salespersons desks. I want them all to look uniform with no junk on them of any sort."
"I want to put the finance managers offices, which still need the ability for private conversations regarding customer's credit history and lockable doors for information security but keep all glass, to be placed farther back by the delivery area so customers can walk right out to their car after they sign the paperwork. No more bouncing back and forth from one area to another."

"I want an upgraded new car delivery area with brick pavers and a covered roof solution so they are sheltered from the elements as they load up in their new car".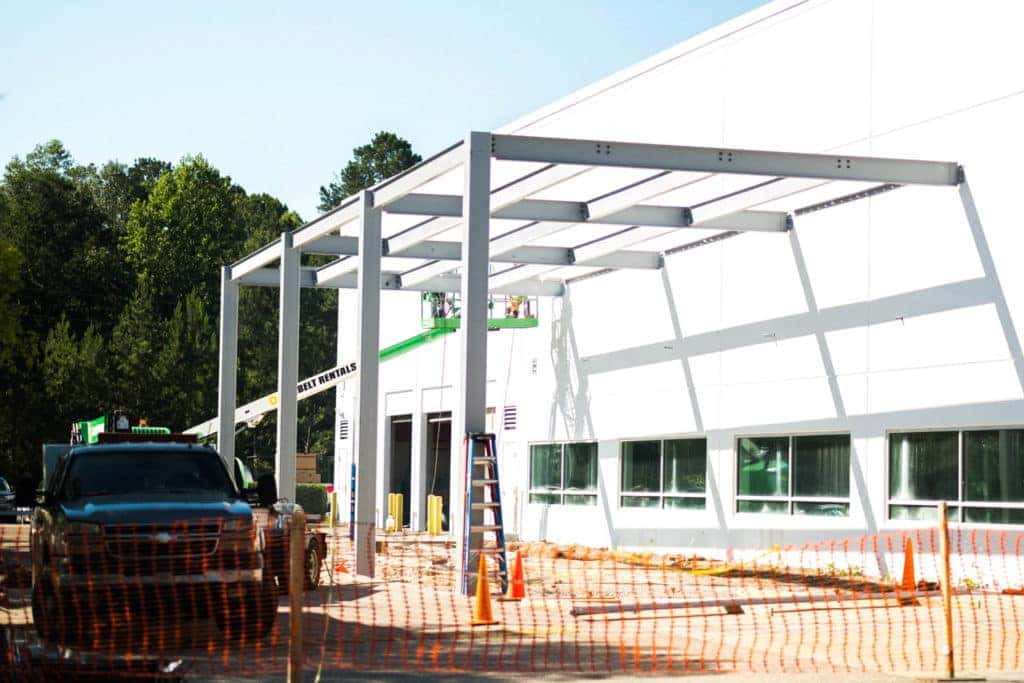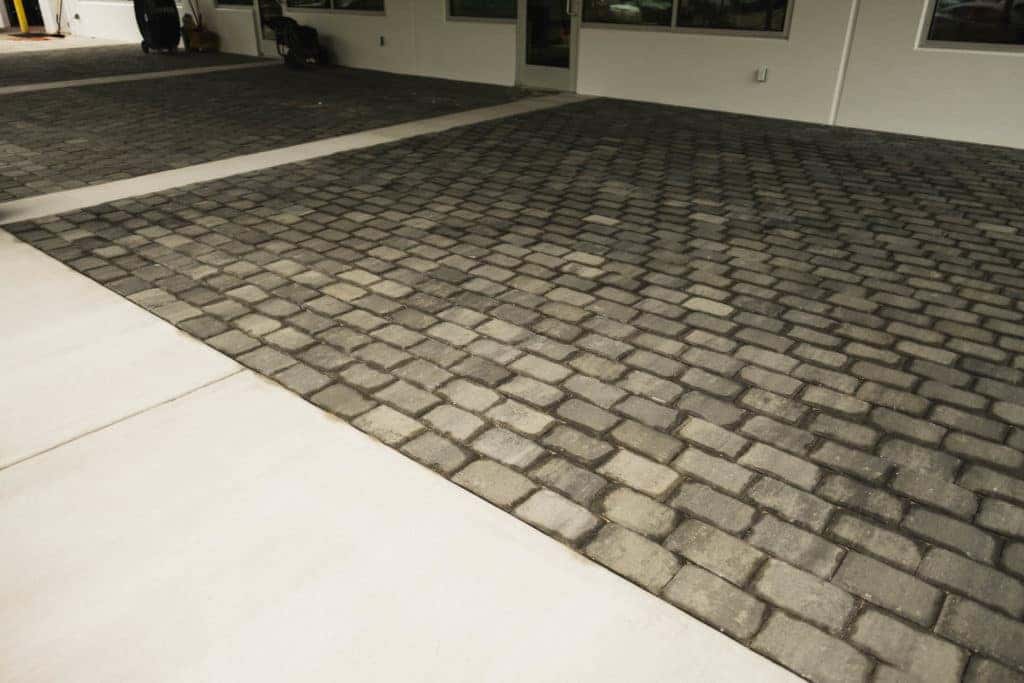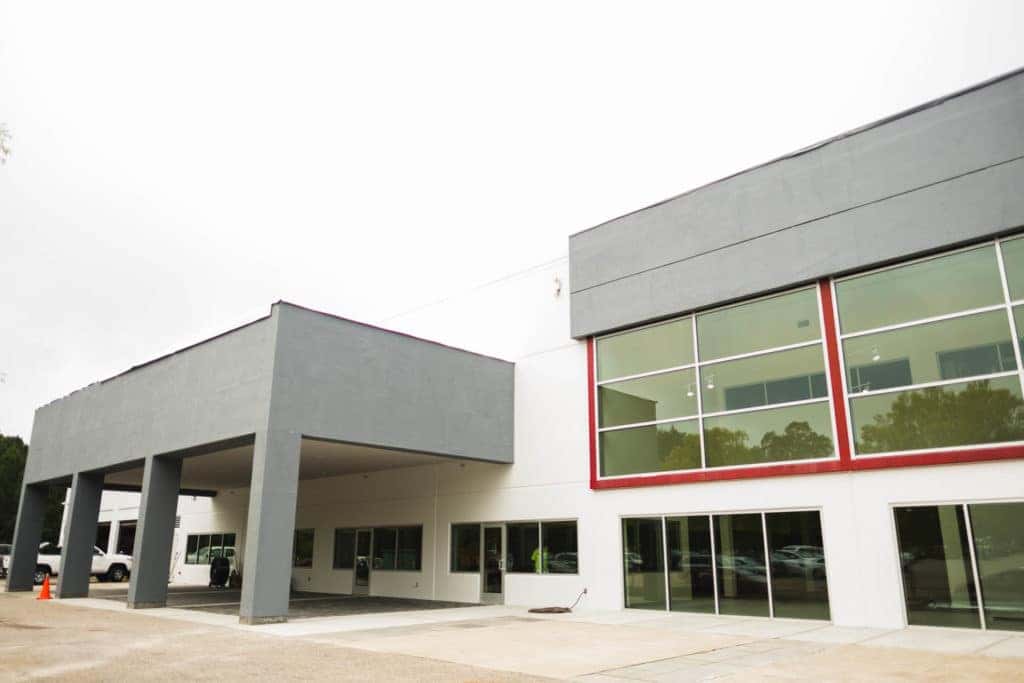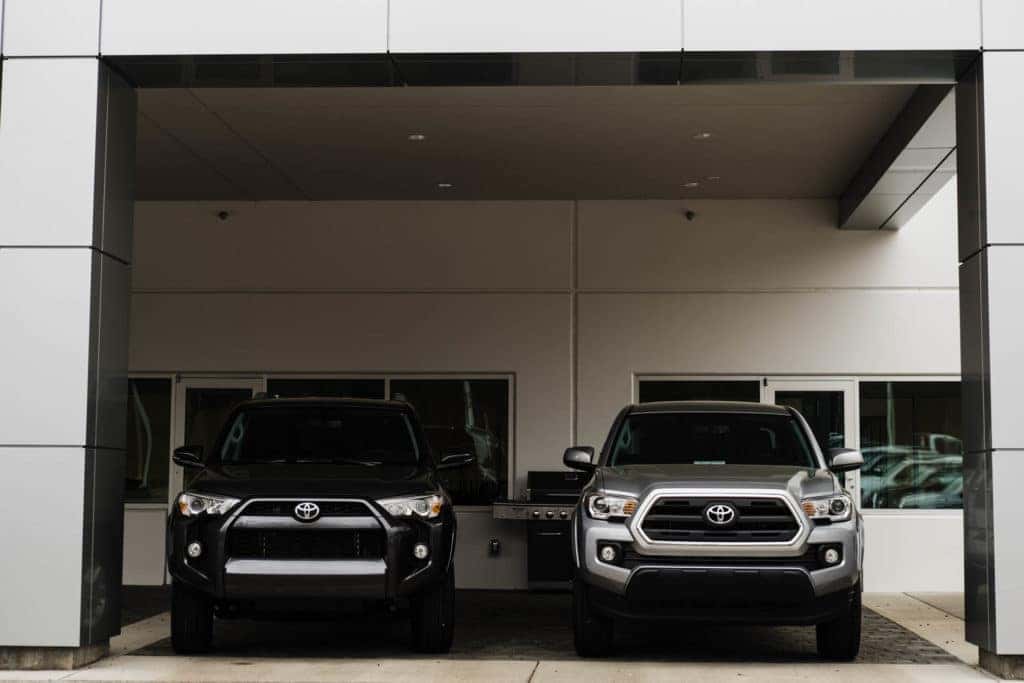 "I need the latest technology to do all of this wirelessly and better data integration to analyze productivity"
"I need a revamped service lounge to be closer to the showroom and choices of theater seating or cafe style or quiet areas and free gourmet coffee vending"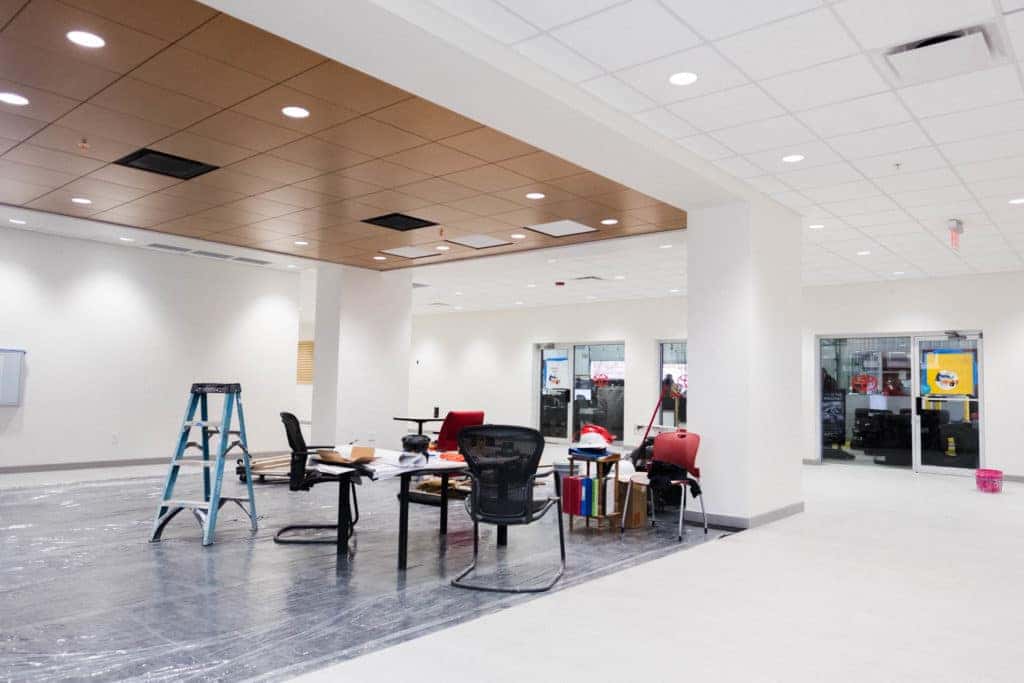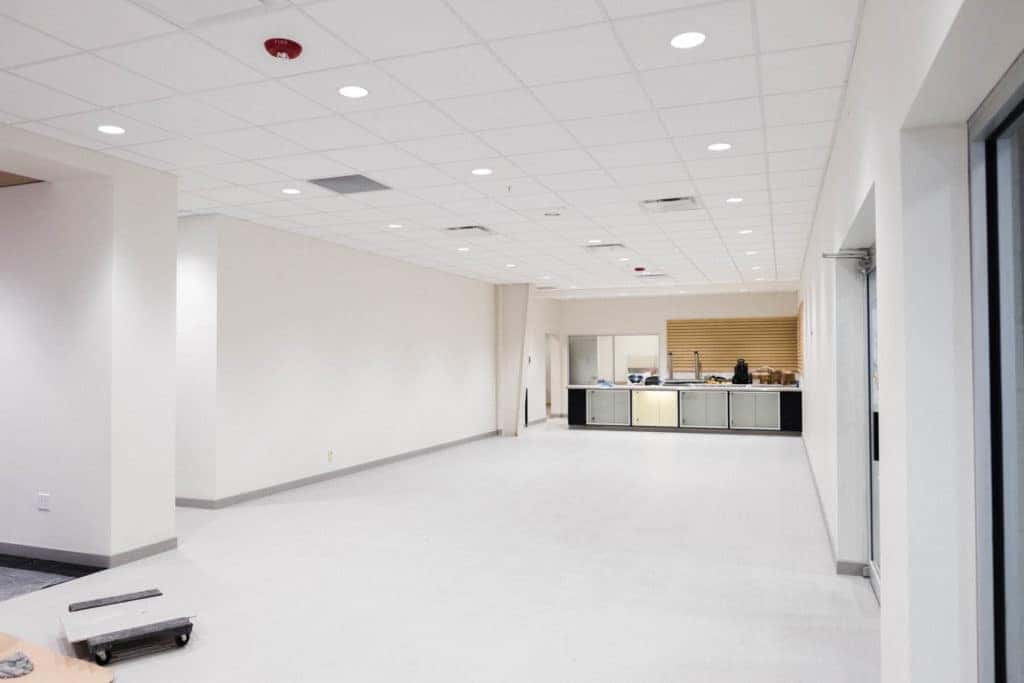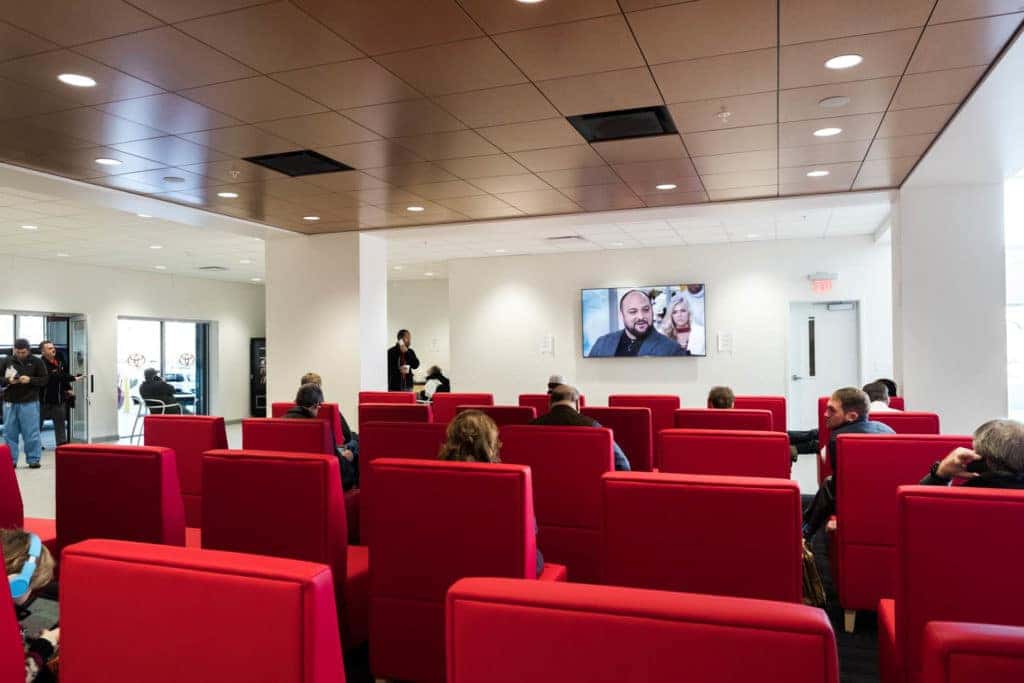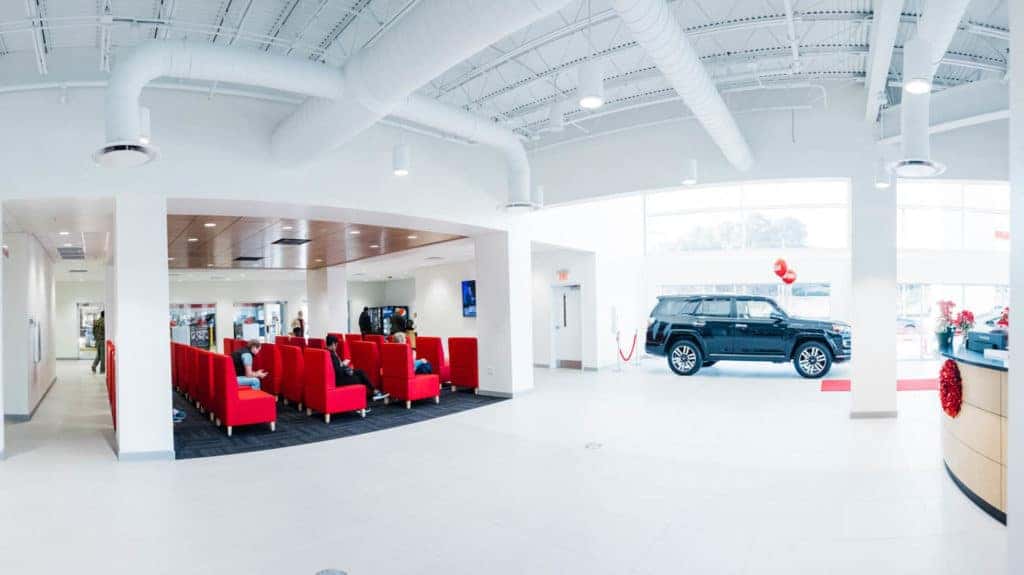 "I need to stop the old fashioned idea of a designated service cashier and just have our service advisors swipe credit cards like the Apple store. There is a disconnect when customers go to pay someone else who is not familiar with their repair."
"I want a giant video wall to be displayed on our most prominent wall for purposes ranging from moving Art to occasional messages. I need big screens everywhere to better communicate messages to our customers and to our staff"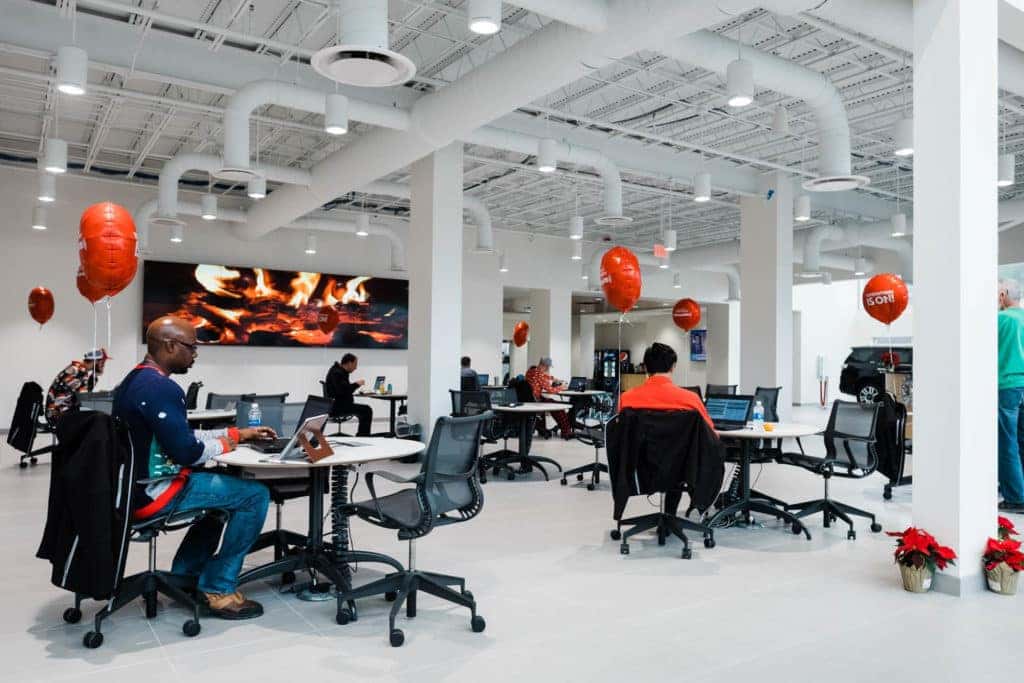 "Sales team needs a conference room but with dual purpose for their quick grab lunches and food storage. They could also use dedicated staff bathrooms to relieve the crowd pressure in the main customer bathrooms".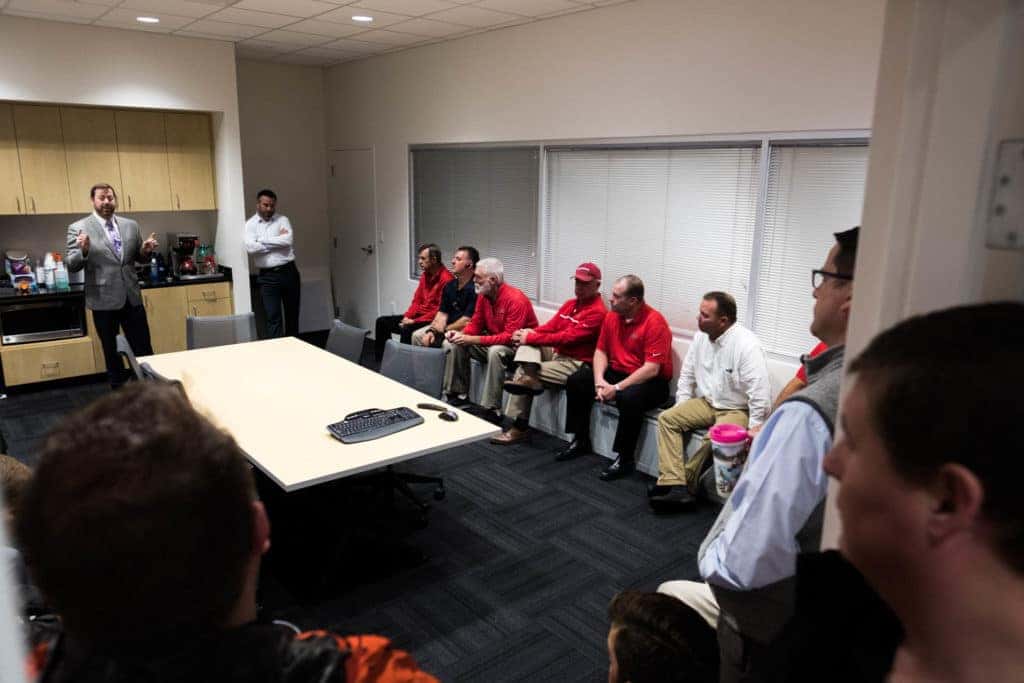 And then, I did all these things…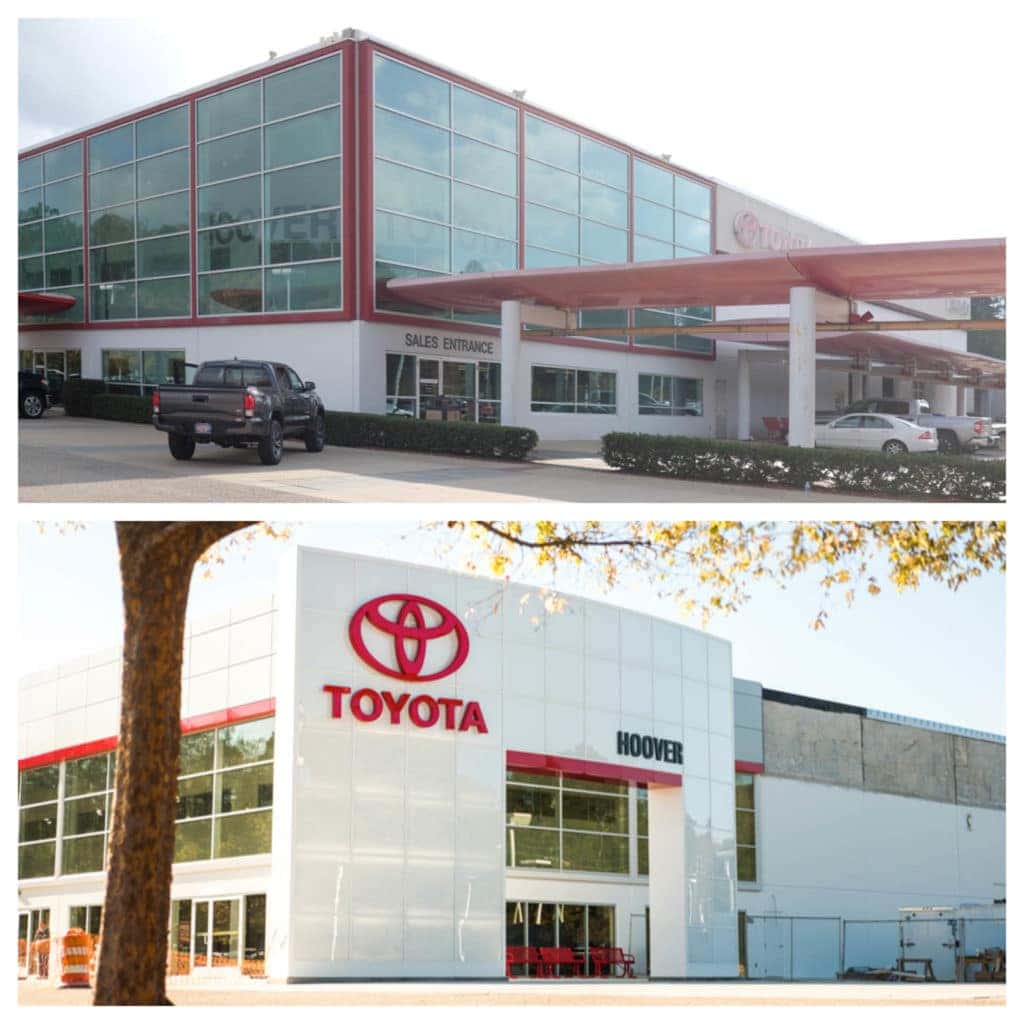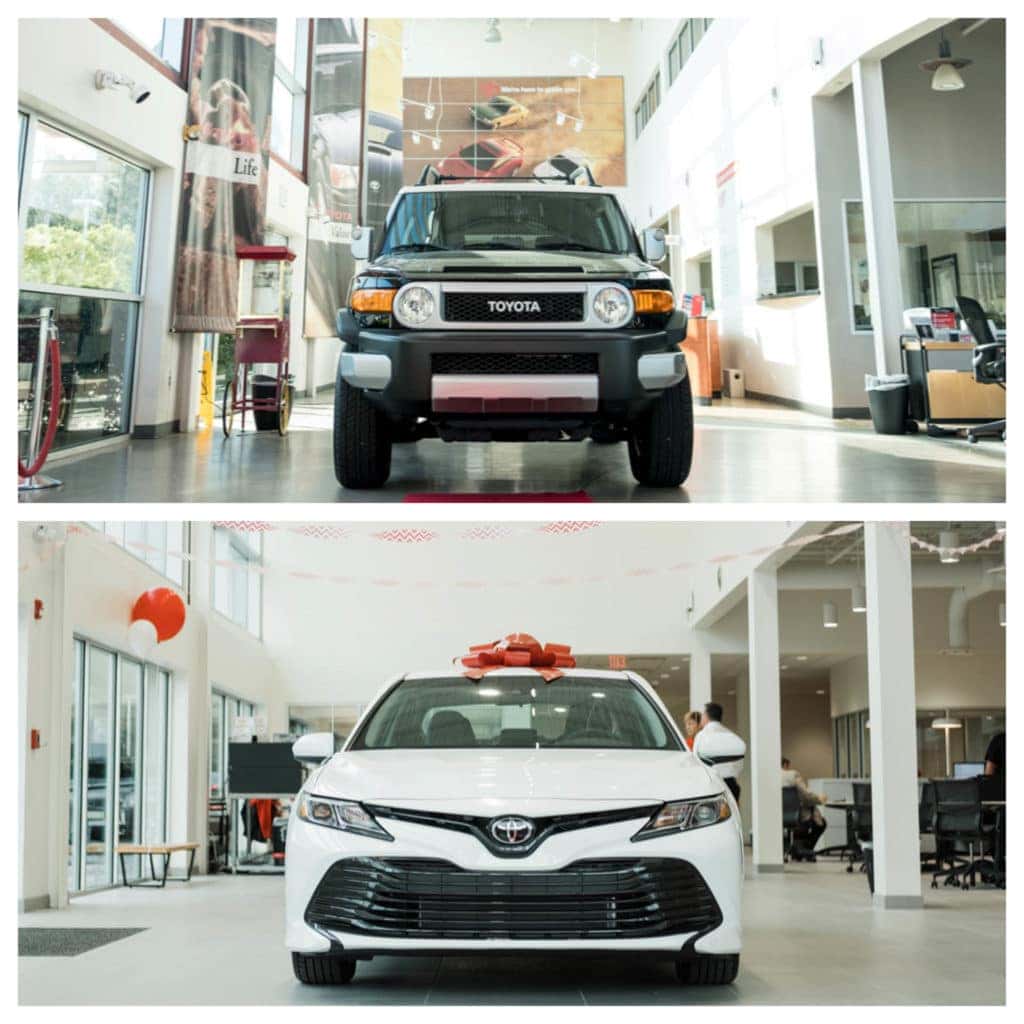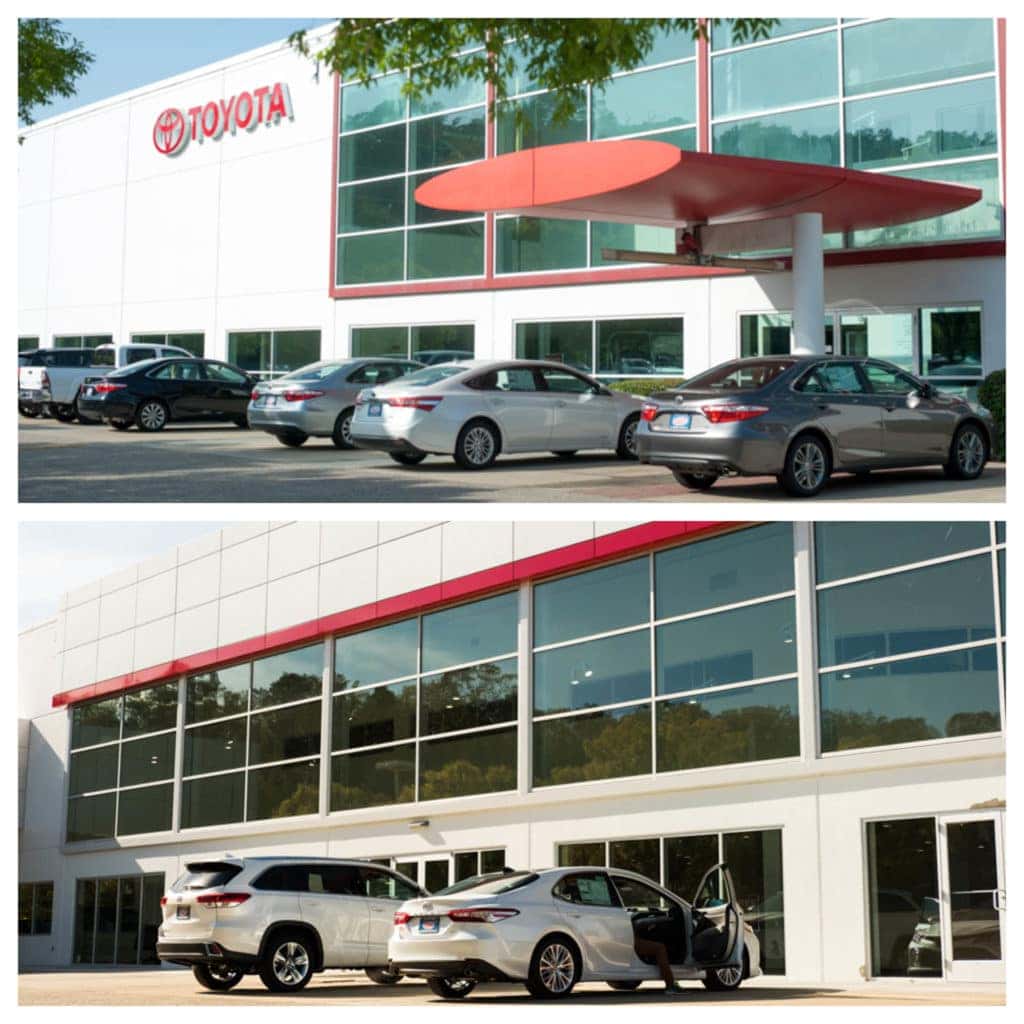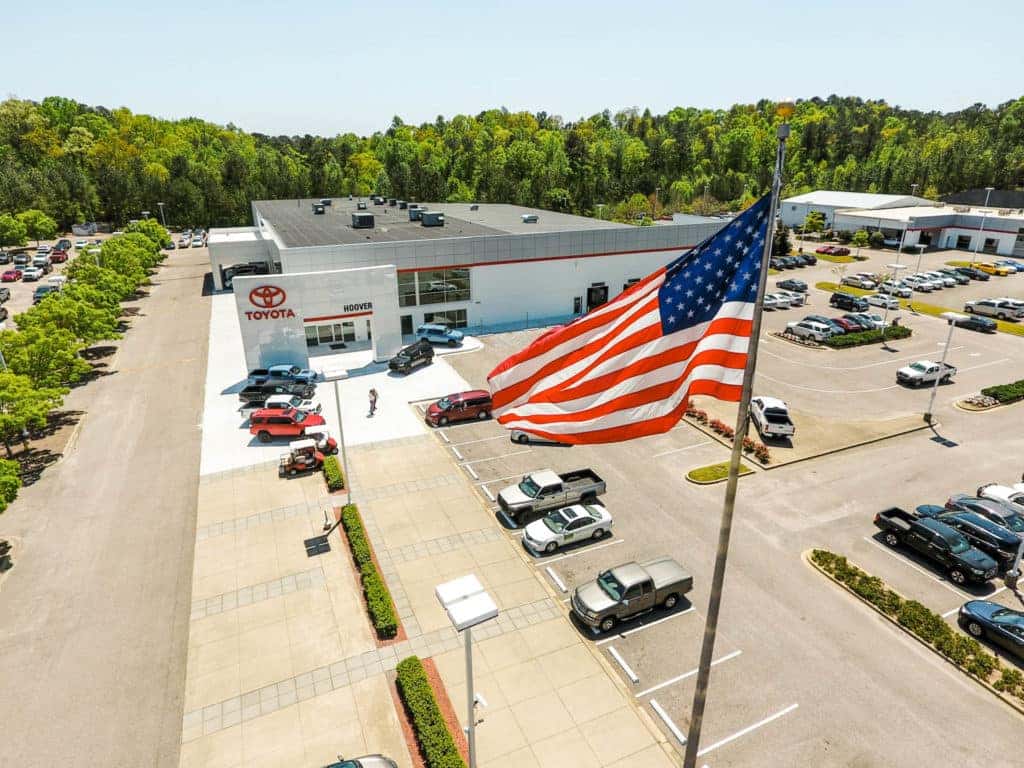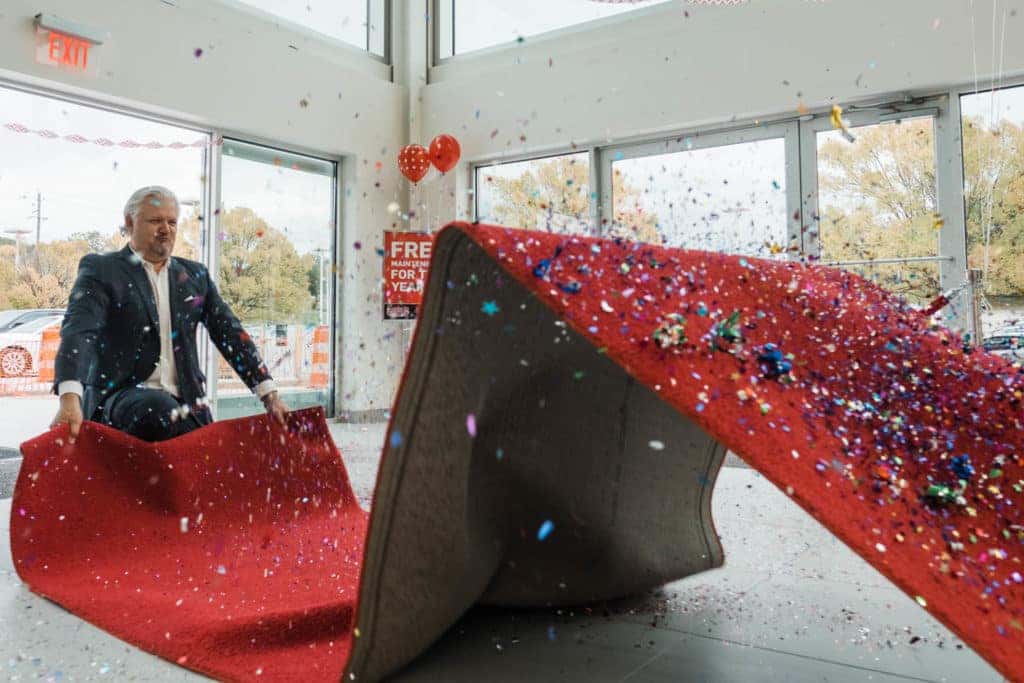 Photos by Josh Weichman