Sam Gaither – My Time at Hoover Toyota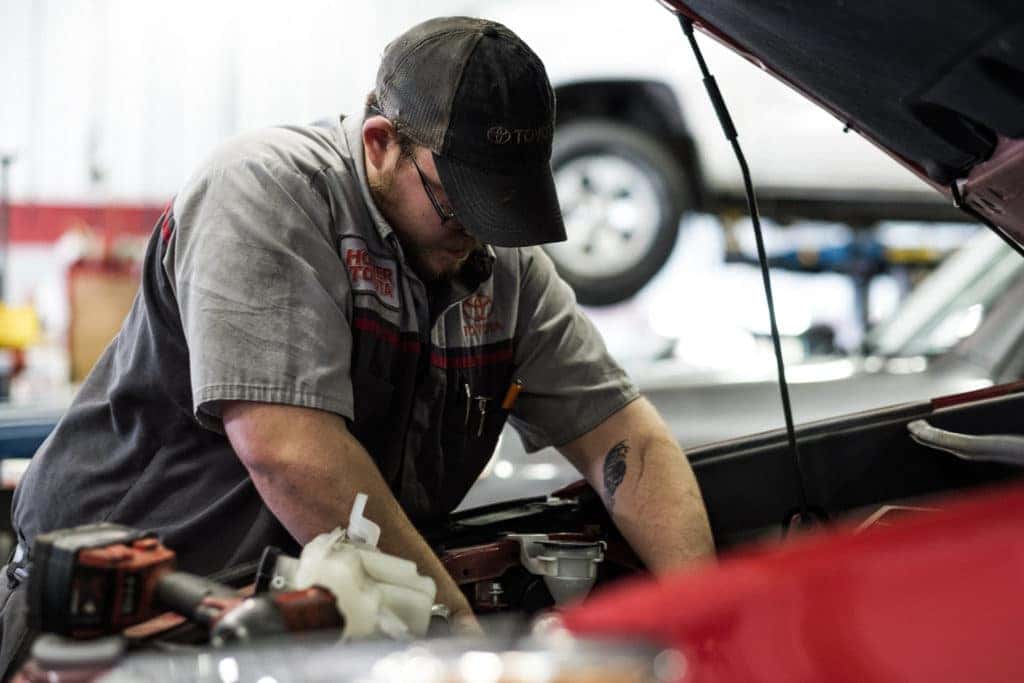 I started at Hoover Toyota in April 2016 as an oil changer, looking for a career. I always liked cars and wanted to know everything about them. I did my best to excel at my job and stand out above my fellow coworkers because I know excellence is rewarded. Because of my determination to be the best that I can be, I was offered to enter an apprenticeship starting in March of 2017. When I started this apprenticeship, I had to balance working and learning at the same time. It was challenging but certainly worth it! Whenever I was trying to diagnose an issue that was new to me I always tried to use ALL of the resources available to me until I fully understood what I was dealing with. I always asked "why" because I truly wanted to learn about the vehicles I was working on. After a while, balancing learning and working became easier and I began to acquire ASE certifications along with more Toyota Certification and training courses. After 11 months in the apprentice program, I was promoted and was officially on my own starting in February 2018. I continued to constantly learn and acquire more certifications and Toyota training courses which led me to become an Expert Technician through Toyota by August of 2018. Now, I still continuously learn and study to be better than I was yesterday. I have 8 ASE certifications, including L1 which is an advance level specialist certification. I plan on getting my 9th and final ASE within the next 2 or 3 months. I have taken every toyota training course that has been available to me and plan on taking many more as they are offered. Now, the only thing I am waiting on is just under 3 years time to pass so that I can become a Master Diagnostic Technician through Toyota (MDT) I will actually skip straight past regular Master status because I have acquired L1, the advanced level ASE.
Working for Hoover Toyota has been a really great career decision for me. It has given me the opportunity to be a successful technician. Hoover Toyota has invested a lot of money in me to train me and help me become the technician I am today. They will also continue to invest in my future with them to further my training and help mold me into the best technician that I can be and for that, I am thankful. They train me and invest in me in several ways. They send me to Toyota brand specific training at the Southeast Toyota headquarters and local training sites. They pay for all of my ASE test registration fees. And while they pay for all of that, they also fairly compensate me for the service that I provide for the customers at the dealership. I have no regrets about choosing to start my career at Hoover Toyota.
-Sam Gaither