What's New For Toyota in 2024: 2024 Toyota Redesigns, New Trims, and More
Toyota is gearing up to make 2024 an unforgettable year for car enthusiasts. The company is introducing a wave of upgrades and new trims to its lineup. From the highly-anticipated redesigns of the 2024 Land Cruiser, Grand Highlander, and Tacoma to the exclusive Nightshade Edition and Woodland Edition trims, there's something to fit everyone's lifestyle. In this blog, we'll be exploring these new developments that are sure to take your driving experience to the next level.
2024 Toyota Land Cruiser
After a 3-year hiatus in North American markets, the Land Cruiser makes a bold return in 2024. This rugged icon, known for its off-road prowess, has undergone a complete redesign and now offers irresistible options for those who demand the best. Some of the standout features of this new model include: 
Daring Design
Toyota has given the Land Cruiser's exterior a sleeker design that blends modern aesthetics with its iconic ruggedness. The new model is slightly more compact and slimmer than its predecessor, the 200 Series model, which enhances its agility on off-road trails.
Powerful Performance
Featuring the latest off-road technology that is used in the newest generation of Toyota trucks, the 2024 Land Cruiser comes standard with the new i-FORCE MAX hybrid powertrain, which pairs a turbocharged 2.4-liter four-cylinder engine with a 48-hp electric motor.
Special Edition Trim
The First Edition grade of the Land Cruiser is equipped with round heritage LED headlamps, a roof rack, rock rails, and an exclusive interior design. It is limited to 5,000 units for North American markets.
2024 Toyota Grand Highlander
The 2024 Toyota Grand Highlander combines cutting-edge technology and a refined aesthetic with unrivaled performance. Described by Toyota as the "ultimate family SUV," the latest edition of the Grand Highlander offers a comprehensive package that includes entry-level, efficient, and high-performance options.
Stylish Redesign
With its larger silhouette, bold front grille, and dynamic lines, the 2024 Grand Highlander exudes a confident and contemporary presence on the road. Whether you're cruising through the city or embarking on an off-road adventure, the Grand Highlander's updated and distinctive exterior design ensures you'll turn heads wherever you go.
Expanded Interior Comfort
Toyota has designed the 2024 Grand Highlander with a welcoming and luxurious cabin. Three rows of comfortable seating accommodate up to eight passengers, providing ample legroom and headroom for everyone. Additionally, this SUV comes with an impressive amount of convenient storage solutions on every row. 
2024 Toyota Tacoma 
As a long-time favorite of Toyota enthusiasts, the Tacoma has been described as the "ultimate adventure machine." The redesigned Tacoma is getting even better in 2024 by offering improvements across the board, making it an even more versatile and capable pickup truck. Here are some of the key highlights:
An Updated Fan-Favorite
Redesigned from the ground up, the 2024 Tacoma is engineered for the U.S. Market. This powerful truck utilizes a new high-strength boxed design, a TNGA-F global truck platform, and a steel ladder frame to give you the durability and power you need for any job. 
All-New Styling
The new Tacoma's design was inspired by a "Badass Adventure Machine" theme at Toyota's North American-based CALTY Design Center. The slim body and expansive upper grille pay homage to the classic HiLux, while elements like the robust skid plates underscore the Tacoma's formidable ruggedness. The pickup also features side functional air intakes, high-mount headlamps, hexagonal grille motif, and integrated roof and tailgate spoilers, which all contribute to its modern and familiar design.
All New Trailhunter Trim
Toyota has introduced the Trailhunter grade to the Tacoma lineup for 2024. The Trailhunter is designed for those seeking more adventurous expeditions and features the newest integrated off-road equipment from ARB, Old Man Emu, and RIGID.
Exclusive Trims
Toyota is introducing two distinctive trims in its 2024 lineup: the Nightshade Edition and the Woodland Edition. 
Nightshade Edition
Available for the Camry, Corolla, Corolla Hatchback, Corolla Hybrid, Sequoia, Tacoma, Tundra, and Venza models, the Nightshade Edition features black wheels, accents, and sleek badging to match. It's a great choice for those who appreciate an urban and modern look.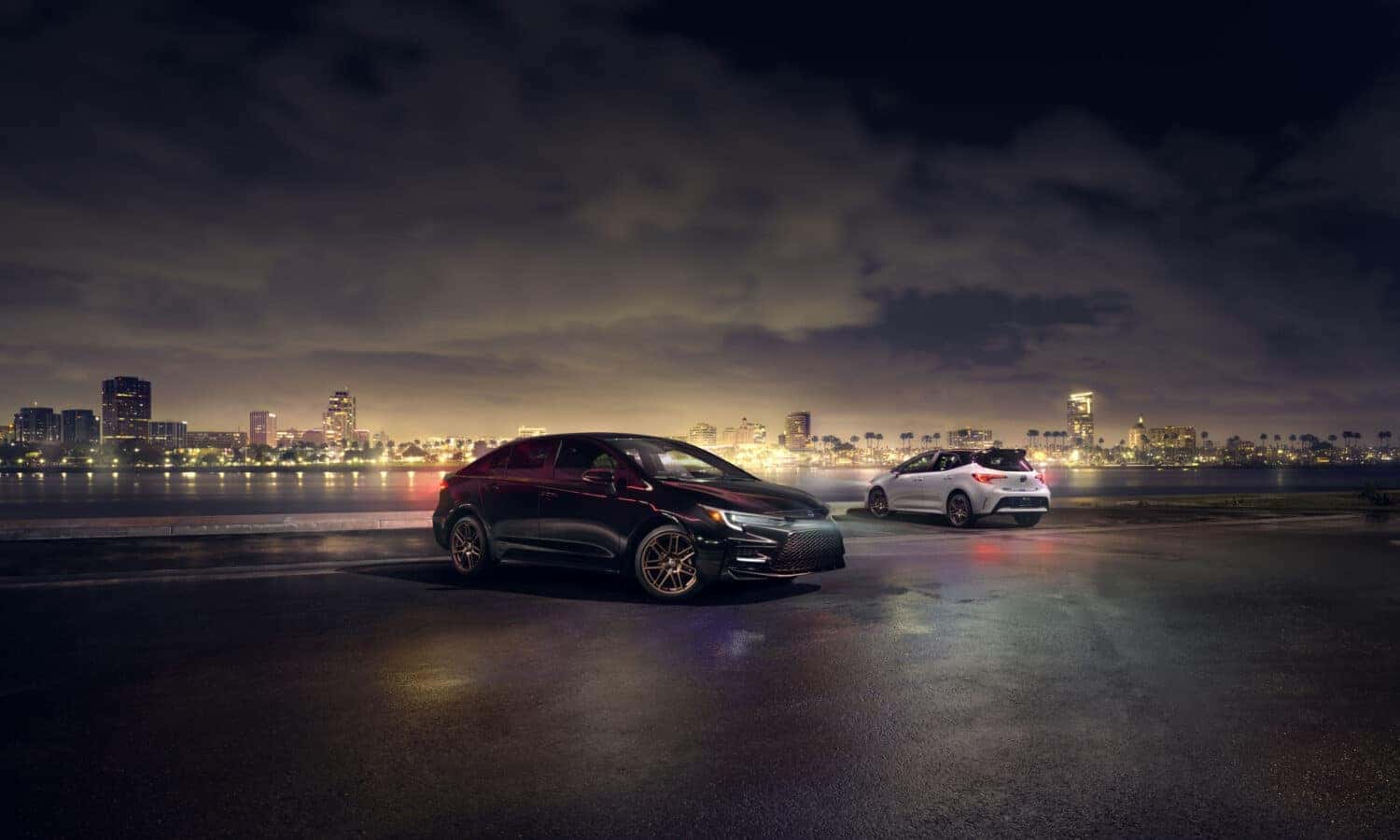 Woodland Edition
The Woodland Edition of the 2024 Toyota RAV4 is designed for outdoor enthusiasts. It comes with all-terrain tires, a standard activity mount to handle extra cargo, heated front seats, and rain-sensing wipers. This trim offers a distinctive blend of function, style, and efficiency that shines especially on the 2024 RAV4.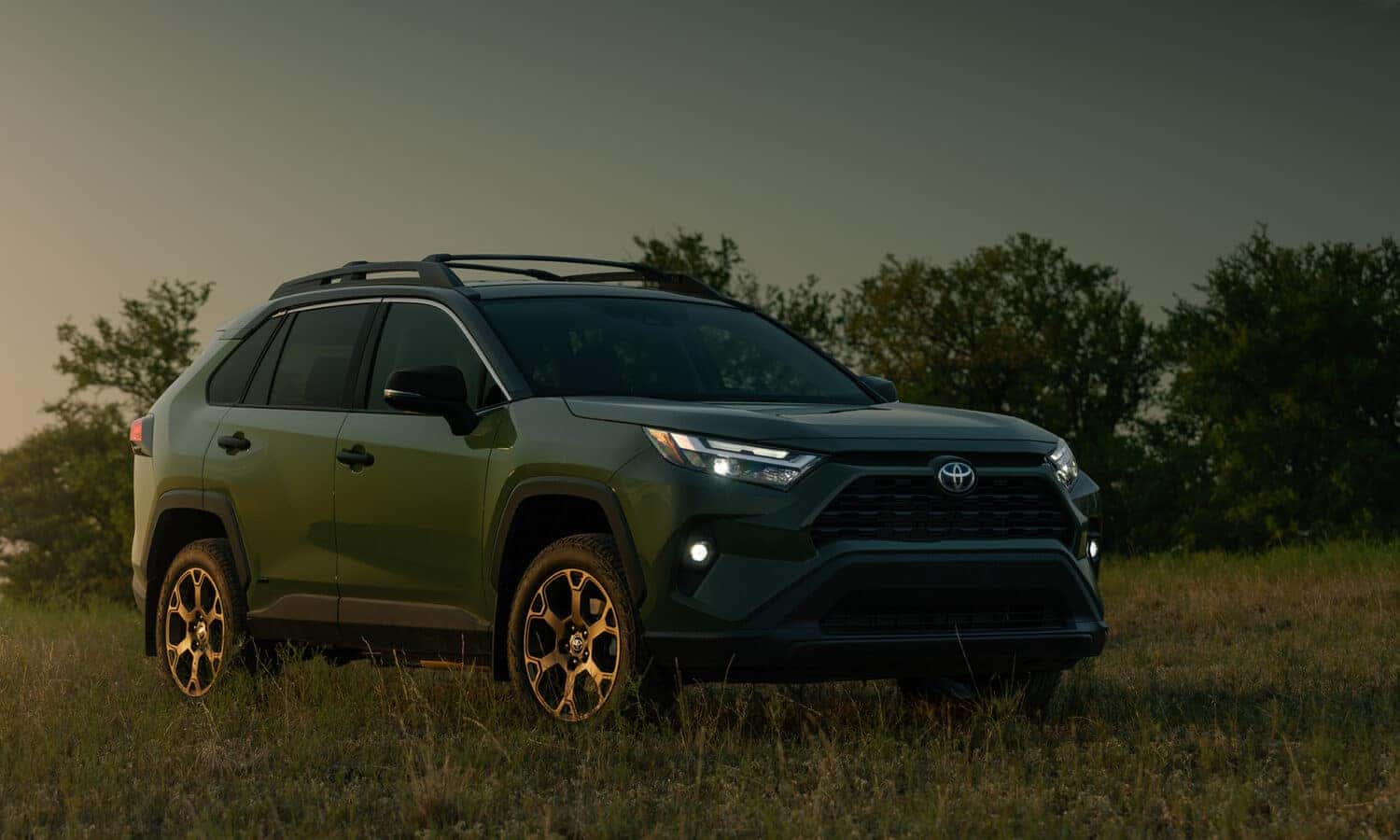 Express Yourself Through Every Detail Of These New Toyotas
The 2024 Toyota lineup is designed to provide an exceptional driving experience that caters to each individual's preferences and needs. The redesigned Land Cruiser, Grand Highlander, and Tacoma continue to set the standard for off-road capability and versatility. The Nightshade and Woodland Edition trims offer unique styling and features catering to urban and outdoor enthusiasts.
When you're ready to upgrade to a 2024 Toyota in the Birmingham area, stop by Hoover Toyota to test drive these exciting upgrades and new trims in person. With options that range from luxurious style to rugged versatility, there's a 2024 Toyota model that will suit your individual style and elevate your driving experience.